Hi, I'm Rowenna and I'm a Cognitive Hypnotherapist, offering Hypnotherapy in Hackney. I help people who are looking for an effective way to free themselves from the symptoms of trauma, CPTSD, addictions, attachment issues and more.
Like many people, I've faced my fair share of challenges in life. I found hypnotherapy first as when I was seeking ways to overcome my own struggles with trauma, anxiety and addictions. The incredible changes I experienced inspired me to retrain and help other people like you and me, to live a life free of fear, anxiety, addiction and codependence. I have now helped hundreds of people using Hypnotherapy in Hackney and online. Read more about my story below.
Growing up with parents who were addicted to drugs and alcohol, life didn't get off to a rosy start for me and my siblings. Many days and nights were spent alone, hungry and afraid, not knowing where our parents were or when they'd be back. 
Surrounded by drugs and alcohol, unsurprisingly I went off the rails myself. I dropped out of school at 15 and spent my time on the dance floors of the underground party scene in London. Feeling like an outcast and as though I wasn't enough for society, I created an identity based around drinking and drugs. 
It was all fun and games of course, until it wasn't. The reality of living a life on the edge was becoming clearer with every friend I lost to drugs. I knew I was on a one way street, and that I wanted more from life.
Somehow, I pulled myself out of that downward spiral and started putting the pieces of my life together. Fighting daily battles with anxiety, I put myself through college and eventually ended up in a successful teaching career. However, the crippling anxiety was worse without the fog of all the drugs. Panic attacks were a daily occurrence, and in an effort to cope I self-medicated with heavy drinking and non-prescription sleeping tablets. By my late 30's I was addicted and burnt out. I knew I needed help! 
How I came to offer Cognitive Hypnotherapy in Hackney
That was when I reached out for help. It took me years of therapy and learning about CPTSD and other symptoms of trauma. A journey that I am still on today. Now, thankfully I am free from those awful symptoms and I am grateful that I am able to use my experience to help others who struggle in similar ways. in 2018 I retrained as a Cognitive Hypnotherapist, and I now offer Hypnotherapy in Hackney and worldwide online. I have gone on to train in other trauma therapies, specialising in the effects of childhood trauma and CPTSD.
I help others to heal from the crippling effects of childhood trauma and abuse, such as codependency, attachment issues, addictions and more. Using these techniques I help people restore a sense of self-worth, connection and confidence to live life fully.
You Can Change Too…
If there's one thing I know, it's that if I can recover then so can you! If you're struggling with low self esteem, addictive behaviours, attachment issues or any other symptom of CPTSD, please get in touch. Let's go on this journey together!
Training School/Organisation
Qualification & Date Awarded
Mindfulness Training .b programme – August 2018
Meditation Leader training programme – August 2018
Diploma in Cognitive Hypnotherapy HPD level 4 – Jan 2019, Master NLP Practitioner – Nov 2019
Assistant Teacher, Cognitive Hypnotherapy Diploma – April 2020 – present
Events Manager – July 2022 – present
Integral Eye Movement Practitioner Training – June 2020
Health Coaching Foundation Level – June 2021
Served as Health Coach for the NHS throughout the first lockdown during the Covid-19 pandemic of 2021 
Working with Parts, Level 1 – September 2021
Post Induction Therapy (PIT) – August 2022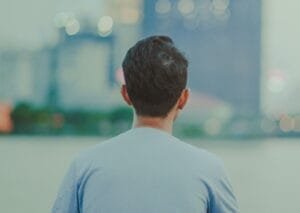 Hayat ~ Massage Therapist
February 2023
All my life I suffered with some mild depression, anxiety and low self-esteem linked to childhood wounds. I did quite a lot of talk therapy and although it has been helpful in making me aware of some patterns, it didn't really help me change my behaviour. I have been working with Rowenna for a few months now and the changes in my behaviour and thinking are truly mind-blowing. Our work around family dynamics , inherited emotions and attachement wounds has helped change how I operate in relationships and professionally. Since starting working with Rowenna I have more confidence and compassion for myself. Most importantly I no longer see myself as broken or as a failure and I'm more excited about life in general.
Gavin ~ Digital Media
February 2023
Rowenna helped me with some emotional challenges that I was facing, which related to both my personal and professional life. We had six sessions and made significant progress during that time, I noted a considerable shift in my mindset in all of the areas addressed, which rippled out to other parts of my life.
Rowenna is very supportive and quick to work to the root of issues. The cognitive hypnotherapy practice during our sessions was a very active approach that directly worked on the core beliefs holding me back.
I'd recommend working with Rowenna if you're looking for a therapeutic approach that can tackle the root causes of issues, head-on.
Andrew ~ Musician
January 2022
I've had two sessions with Rowenna and I must say that the sessions have helped me immensely already and I thought it would take a lot longer to address the things that we have been working on.
She has a warm, kind compassionate way which immediately puts one at ease.
I would 100% recommend Rowenna's Congnitive Hypnotherapy to anyone that would like to work through any traumas that they may be struggling with.
Thank you once again Rowenna
Tom ~ CEO
2019
I've been visiting Rowenna for a few months now and can honestly say that after trying other types of therapy, cognitive hypnotherapy with Rowenna has helped me enormously. I was a bit sceptical at first, partly due to my previous experiences with therapy, but I went in with an open mind and noticed a possitive change after my first session, which became more and more obvious over the next few weeks and months. I feel so much more relaxed and confident and it feels so natural to feel like this now.
Rowenna is extremely good at what she does and can identify what it is that will help you after your first discussion. She's really knowledgable in her field and has given me a good understanding of how cognitive hypnotherapy works. She also takes the time to create personalised recordings for you, which I listen to once or twice a day between sessions. Rowenna is understanding, knowledgable and very calming, and I really can't recommend her enough. Tom.
Natasha ~ Freelancer
2021
After years of counselling/CBT therapy to no avail, I decided to try Hypnotherapy. I can confidently say, Rowenna has helped transform my life. I have had 4 sessions with her & after years of suffering with severe anxiety, I see light at the end of the tunnel. Rowenna's sensitive, calm and sympathetic nature made it easy for me to delve deeply into past trauma and to confront it head on with her assistance. If you're reading this thinking maybe the idea of Hypnotherapy isn't for you, I urge you to try it. Rowenna will guide you step by step with compassion and understanding. She's a super hero!