COGNITIVE HYPNOTHERAPY IN EAST LONDON
Cognitive Hypnotherapy, is a modern approach to hypnosis. If you're looking for Hypnotherapy in East London or online, get in touch to find out how I can help.
NLP COACHING
NLP Coaching, is an effective way to identify and remove blocks to moving forward in any area of your life that you feel stuck. Read more to see how I can help you make the changes you want in your life.
IF YOU'RE LOOKING FOR LASTING CHANGE, I CAN HELP
Looking for Hypnotherapy in East London or Online?
Hi, I'm Rowenna and I practice Cognitive Hypnotherapy in East London and online. I use Cognitive Hypnotherapy, NLP Coaching and IEMT to help people resolve issues from their past, and shift limiting beliefs.

Whether you're struggling with anxiety, addiction, shame, trauma or low self-worth, it's all a symptom of the challenges you've faced in life. I know from my own experience how stuck you can feel when you are at your lowest ebb. But I also know that you have the power to change, no matter where rock bottom has taken you.

By working with me, you'll go on a journey to finding your self-worth, build your confidence, and deepen your connection to yourself and others. You'll find peace with your past, free yourself from limiting habits and beliefs, and learn that you can live a life free from fear and regret.

Read more about me on my My Story page in the menu.

Rowenna Clifford – Quest Trained Master Practitioner, and Assistant Teacher of Cognitive Hypnotherapy
EXPLORE FURTHER
WHAT IS COGNITIVE HYPNOTHERAPY?
A Scientific Approach
Cognitive Hypnotherapy is a combined, therapeutic approach to hypnosis. It is a scientific approach, based on neuroscience and how we can use the brain's natural ability to rewire itself, and update subconscious beliefs.

We draw from a combination of modern and traditional therapeutic models, such as NLP, Gestalt, Positive Psychology, Evolutionary Psychology, Neuroscience and traditional hypnotherapy. Our robust training in these fields, allows us to access a range of therapy tools to target the specific needs of each client.

This can involve using guided visualisation and focussed attention to access trance like states, which allow us to update the learning and beliefs around challenging life events. With me as your guide, you'll be able to access hypnotic states that have the power to change your experience of negative emotions and let go of limiting habits and beliefs for good.
A BIT ABOUT ME
"Your wound
is where the
light enters you" ~ Rumi
I decided to train in Cognitive Hypnotherapy, after my own life changing journey with NLP and Hypnosis. After ten years as a teacher in secondary and further education, I was burnt out and exhausted from stress.

I knew I'd found my calling as soon as I found the Quest Institute. I completed my diploma and Master Practitioner training in Cognitive Hypnotherapy and NLP, and set up my practice as a therapist in 2019.

Since then, I have have helped hundreds of people to overcome their struggles in life. I've worked with the NHS as a Health Coach, delivered mindfulness and meditation workshops in the community, and run wellbeing workshops for organisations and schools.

I also work as an Assistant Teacher on the Hypnotherapy Diploma, for The Quest Institute, working alongside the founder Trevor Silvester, and the core team.
FIND OUT MORE
AREAS I WORK WITH
Hypnotherapy in East London
If you're looking for Hypnotherapy in East London or online, I can help you to change many areas of your life including:
Low self worth, confidence issues
Negative, limiting self beliefs
Anxiety, panic disorders
Trauma, PTSD, CPTSD
Phobias, social phobias
Additions, addictive behaviours
Attachment and relationship issues
Blocks to success, money or love
Stress, work-life balance, burnout
Relaxation, insomnia, sleep issues
Mind-body related illness

** Please note that this list is not exhaustive. Get in touch if you'd like to discuss something that is not mentioned here.
Get in touch
EFFECTIVE AND LASTING CHANGE
Hypnotherapy in East London
Cognitive Hypnotherapy & NLP Coaching Services in East London and Online
Hypnotherapy in East London or Online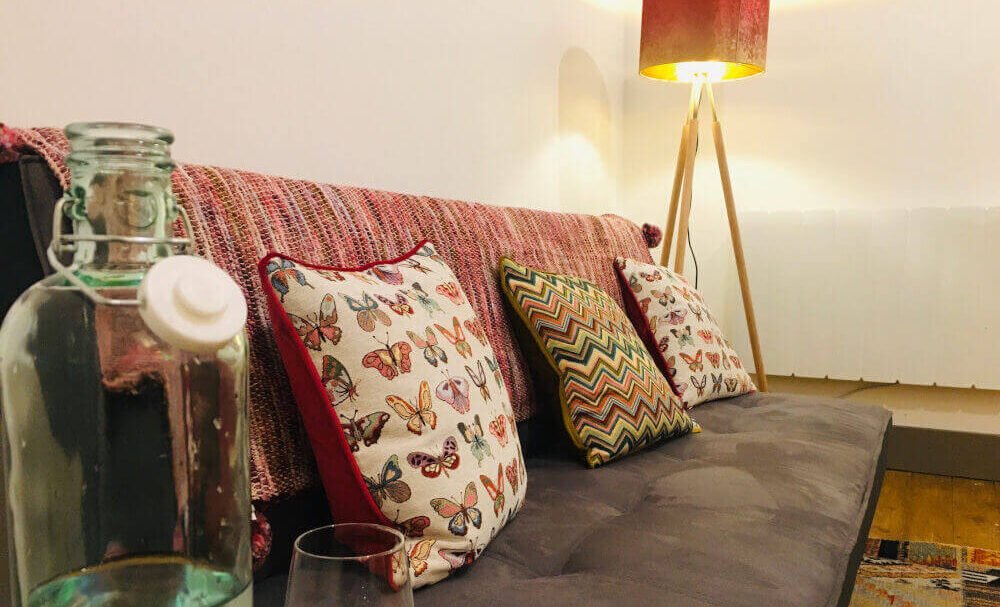 Everyone progresses at a different rate and so sometimes single sessions may be the most suitable option for you. I offer face to face sessions from my Hackney based practice, where I provide Cognitive Hypnotherapy in East London. My sessions last 1.5 hours, to give us plenty of time to resolve anything that comes up, and create deep change. Together, we'll create the vision of how you want to be and take you on a journey to get you there.

You'll receive personal hypnosis recordings, plus a range of resources and recommendations to help you progress. If you're ready to let go of old patterns which are holding you back, why not book a free 30 min consultation.
Treatment Packages
Sometimes it can take a little extra guidance to get you to where you need to be. I offer a range of treatment packages that set out a clear path to recovery and support you through every stage of your growth. These intensive packages allow you to fully lean into the therapeutic process and assess your progress along the way.

Packages start at blocks of 3, and I offer payment plans for blocks of 10 or more sessions. After a minimum of 3 sessions, you can opt to follow up with less intensive Coaching packages to keep you on track and develop your new self.
NLP Coaching
I offer NLP Coaching in single sessions or blocks of 4 or more. Some people find that once we have completed the deeper therapeutic work, they benefit from some extra support. This can help with shifting unhealthy mindsets which may have contributed to the development of your problem.

Whether you've found yourself burning out from poor boundaries, living in a scarcity mindset, making negative relationship or career choices. NLP Coaching can help you cement the changes you want to see in your life.
What My Clients Say
Some snippets from my Google reviews…
Rowenna is extremely good at what she does and can identify what it is that will help you after your first discussion. She's really knowledgable in her field and has given me a good understanding of how cognitive hypnotherapy works. Although I was a bit sceptical at first, partly due to my previous experiences with therapy, I went in with an open mind. I really can't recommend her enough.
Tom
Sales and Manufacturing CEO
I had a course of Hypnotherapy with Rowenna recently, to support me through a period of change. I found it to be really effective. And I was pleasantly surprised at how much Rowenna had picked up from our initial discovery session. She explained her practice in a way that gave me the confidence that she understood my situation and could help. Will definitely continue to use her services.
Monique
Freelancer
I have been working with Rowenna to explore and address my anxiety issues which followed a cancer diagnosis in 2018. And subsequent treatment which has just ended (Feb 2019). I'm delighted to say that I'm feeling calmer and more focussed on my recovery post treatment. I enjoy the sessions as I feel that I'm really contributing to them. But more importantly that I'm getting a great deal back. Rowenna has a great approach, she is very calm and reassuring and I never feel that I'm being rushed.
Garry
NHS Worker
CONNECT WITH ROWENNA
Request a Free Call Back
Please visit the Contact page where you can find details of how to reach me directly, or complete the form below to request a call back at a time which suits you.