Hi, I'm Rowenna and I help people to change their lives and become happier and more confident in themselves, using Cognitive Hypnotherapy in East London and worldwide online. 
Using Cognitive Hypnotherapy I have helped hundreds of people to overcome limiting self-beliefs, low self-esteem, anxiety, confidence issues, past trauma, relational problems and more. 
People come to me for help with:
Anxiety and social phobia
Low self-worth, self-esteem issues or lack of confidence in any area of life
Fear of abandonment or relationship anxiety 
Boundary issues and people pleasing
Negative relationship patterns and unhealthy attachment issues
Addictive behaviours or dependency on drugs or alcohol
Love addiction, love avoidance  and codependency
Fear of failure, blocks to success or under earning 
Some of my Google reviews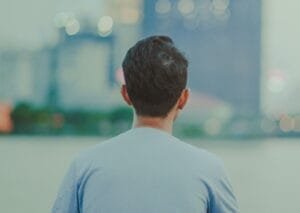 Hayat ~ Massage Therapist
February 2023
All my life I suffered with some mild depression, anxiety and low self-esteem linked to childhood wounds. I did quite a lot of talk therapy and although it has been helpful in making me aware of some patterns, it didn't really help me change my behaviour. I have been working with Rowenna for a few months now and the changes in my behaviour and thinking are truly mind-blowing.
Our work around family dynamics , inherited emotions and attachement wounds has helped change how I operate in relationships and professionally. Since starting working with Rowenna I have more confidence and compassion for myself. Most importantly I no longer see myself as broken or as a failure and I'm more excited about life in general.
Gavin ~ Consultant
February 2023
Rowenna helped me with some emotional challenges that I was facing, which related to both my personal and professional life. We had six sessions and made significant progress during that time, I noted a considerable shift in my mindset in all of the areas addressed, which rippled out to other parts of my life.
Rowenna is very supportive and quick to work to the root of issues. The cognitive hypnotherapy practice during our sessions was a very active approach that directly worked on the core beliefs holding me back.
I'd recommend working with Rowenna if you're looking for a therapeutic approach that can tackle the root causes of issues, head-on.
Andrew ~ Musician
January 2022
I've had two sessions with Rowenna and I must say that the sessions have helped me immensely already and I thought it would take a lot longer to address the things that we have been working on.
She has a warm, kind compassionate way which immediately puts one at ease.
I would 100% recommend Rowenna's Congnitive Hypnotherapy to anyone that would like to work through any traumas that they may be struggling with.
Thank you once again Rowenna
Tom ~ CEO
September ~ 2019
I've been visiting Rowenna for a few months now and can honestly say that after trying other types of therapy, cognitive hypnotherapy with Rowenna has helped me enormously. I was a bit sceptical at first, partly due to my previous experiences with therapy, but I went in with an open mind and noticed a possitive change after my first session, which became more and more obvious over the next few weeks and months. I feel so much more relaxed and confident and it feels so natural to feel like this now.
Rowenna is extremely good at what she does and can identify what it is that will help you after your first discussion. She's really knowledgable in her field and has given me a good understanding of how cognitive hypnotherapy works. Rowenna is understanding, knowledgable and very calming, and I really can't recommend her enough. Tom.
Natasha ~ Freelancer
August 2020
After years of counselling/CBT therapy to no avail, I decided to try Hypnotherapy. I can confidently say, Rowenna has helped transform my life. I have had 4 sessions with her & after years of suffering with severe anxiety, I see light at the end of the tunnel. Rowenna's sensitive, calm and sympathetic nature made it easy for me to delve deeply into past trauma and to confront it head on with her assistance. If you're reading this thinking maybe the idea of Hypnotherapy isn't for you, I urge you to try it. Rowenna will guide you step by step with compassion and understanding. She's a super hero!
Cognitive Hypnotherapy is a combined model, based in NLP, Gestalt and traditional hypnotherapy. It's a therapeutic process which uses a scientific approach to your recovery, and is a journey that we go on together. Because Cognitive Hypnotherapy is a combined model, this allows us to train in other complementary modalities. (Please see my about me page for details of my qualifications). This means I have a range of tools and techniques which allow us to find what works for you and your unique way of experiencing the world. 
Whether you're struggling with low self-esteem, anxiety, addictions or toxic relationship cycles, it's all a symptom of the challenges you've faced. I know from my own experience how stuck you can feel when you're at your lowest ebb. However, I also know that you have the power to heal, no matter where rock bottom has taken you. By learning about your symptoms and healing from the past, together we'll help you become the person you want to be. Wherever you're at on your healing journey, there is always the possibility to change. Please get in touch or book a free consultation if you'd like to discuss how I can help.
How I came to practice Hypnotherapy in East London…
I began my journey of recovery similarly to you, feeling lost, full of low self-worth and believing there was no possibility to change. During my mid to late 20's, after years of battling anxiety and addiction, I had finally hit rock bottom. I was plagued by panic attacks, self medicating with drugs and alcohol daily, and I was losing hope.
Growing up in a drug fulled and neglectful childhood home, I had very low self-worth and little belief in who I could be. Struggling with low self-esteem, depressed and in a toxic job and relationship, I felt a deep sense of unhappiness in my life. I was stuck.
Eventually seeking help, I had my first experience with NLP and hypnotherapy. The changes I experienced in those few sessions were so powerful, I realised that I wanted to help others struggling like me. 
This was just the beginning of my journey of recovery, a road that I am now on for life. I went on to train with The Quest Institute, and am now an assistant teacher and CPD manager for the school. I have worked for the NHS and also trained with The Meadows Behavioural Health Centre based in Arizona, studying Pia Mellody's model of treatment for childhood trauma and codependency. 
Over the past 5 years I have helped hundreds of people find freedom from the crippling symptoms of low self-worth, anxiety, abuse trauma, addictions and more.
If you'd like to discuss how I could help you, why not book a free 30 minute consultation using the button below. 
I look forward to working with you!
I offer a free 30 minute telephone consultation. You can reserve a slot using the button below.